Valentine's Day: Most of us don't know why a boy chose to propose to his girl on this special day. Well, to help you understand this, let's get into its significance. The origin of Valentine's Day celebrations can be traced to Saint Valentine, a Roman Catholic priest who lived in the third century. According to legend, St. Valentine performed their marriages in secret, defying Emperor Claudius II's instructions to forbid young men from getting married since he thought single men were better soldiers. The priest received a death sentence from the emperor as punishment for this.
Valentine's Day is thought to have originated in 270 AD on the day of St. Valentine's death or burial. Valentine's Day celebrations date back to the fifth century, according to historical records.
Here is our selection of 10 ways to propose to a girl on Valentine's Day that'll make her say yes
1. Video Proposal
To produce a fantastic video, upload a proposal to YouTube or any similar platform. Tell her how much she means to you, including some pictures of our best times together, utilise her favourite songs as the background music, and then propose to her.
2. Romantic getaway
Make a quick romantic getaway plan. Let her decide on the itinerary and do the things she likes. Finally, surprise everyone with dinner or activity to cap off your trip. Ask her to marry you by taking her hand in yours and gazing into her eyes. You can be confident that she will accept.
3. Find your present
Inform her that you have a surprise in store for her, but she won't get it unless she can solve a series of puzzles and complete a unique treasure hunt you have planned just for her. She will discover your ring and proposal after the hunt.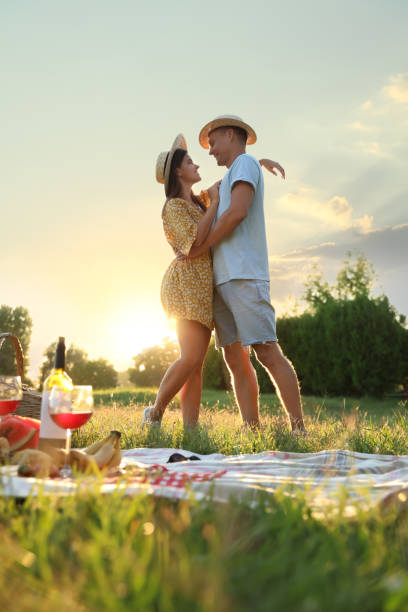 4. A radio proposal
To ask for their assistance in popping the question to your girlfriend on Valentine's Day, get in touch with the radio station. Request that her favourite music is played before making your proposal. Be sure you listen to the radio station and be present at the designated time. Put the ring on her finger when they start to play the song and your message.
5. Morning alarm proposal
Make an audio memo that combines your proposal with her favourite love song. Transfer this note to her phone and set it as her alarm once she is asleep. When she awakens, you will have proposed marriage to her.
6. Dance proposal
Prepare a flash mob performance for your girlfriend on Valentine's Day by getting a group of friends or family members together. Bring her to the designated location, dance for her with the audience, and then after the performance, pop the question to her. There aren't many more romantic Valentine's Day proposal ideas than this.
7. A lane of memory 
Pick a site for your Valentine's Day date, and decorate it with photos of some of your favourite moments together and mementoes that symbolise your love for one another.
8. Who don't love presents? 
Send her a lovely and romantic present every day starting 14 or 10 days before Valentine's Day. Add a special dinner date to this, then give her the ring packaged as a present. When she opens it, she'll assume it's another gift you've been sending her. Ask her to marry you when she realises there is a ring in the box. The best present you can offer her is this.
9. Flowers always works 
One of the classic romantic methods to propose is with flowers. Pick her favourite flowers and use them to make a path that will take her to the location where you have put up the ideal romantic ambience. Use flower petals to make the words "Will you marry me?" Get on your knees and hold a ring in your hand as she reads them.

10. Make feel special with your words
If you're a classic  romantic and enjoy writing, use your talent to enchant her. Write down your feelings for her in a series of letters and notes, then hide them around the house in places she is likely to visit so that she discovers them one at a time.