New Delhi: Narendra Damodardas Modi, the first Prime Minister to be born in independent India, will turn 72 on Thursday. However, his journey was not only full of struggles but also very exciting. Narendra Modi, popularly known as Naria for mother Heeraben and ND among friends, was born on 17 September 1950 in Vadnagar, located in Mahesana district of Gujarat. Modi is the third among 6 siblings. Let us know how a common man selling tea finally became the Prime Minister of the country.
Childhood spent in one-and-a-half room house
Narendra Modi's childhood was spent in many struggles. The house in Vadnagar where Modi lived was very small. There were no windows and no bathroom in that house. He spent his childhood in a one-and-a-half-room structure house made of mud walls and thatched roof.
Modi's father used to sell tea at the station
The journey of life of Narendra Modi, who spent his childhood in the streets of Vadnagar, Gujarat, is an example for every person in the world. His father Damodardas Modi used to sell tea at a small shop opposite Vadnagar railway station. Narendra Modi started helping his father from the age of just 6 years. As a child, whenever Modi got time from studies, he would go to the shop to help his father and sell tea in trains. Modi says I sold tea, I am proud of it.
MA in Political Science
PM Modi passed the high school examination from Gujarat Board in 1967. At the same time, in 1978, he took a BA degree from Delhi University. He then did his MA in Political Science in 1983. In this two-year course, he had subjects like European Politics, Indian Politics Analysis and Psychology of Politics.
Was associated with the Sangh since childhood

Narendra Modi had joined the RSS since childhood. In 1958, the first RSS pracharak Laxman Rao Inamdar alias Vakil Saheb administered the oath of child volunteer to Narendra Modi. Since then, Modi started visiting the branches of the RSS. However, later he was unable to attend the branch regularly due to sitting at a tea stall.
Modi joined BJP in 1987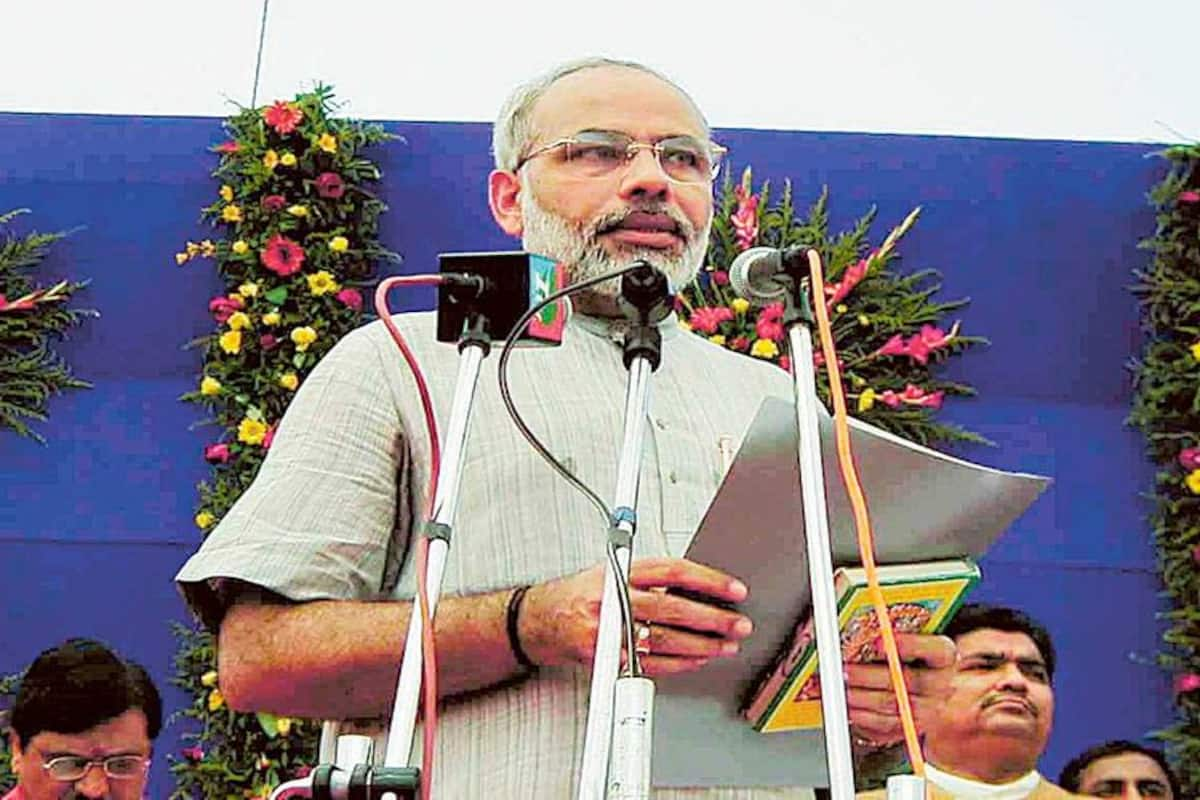 In 1967, at the age of 17, Narendra Modi reached Ahmedabad and in the same year he joined the Rashtriya Swayamsevak Sangh. After this he joined the Nav Nirman movement in 1974. In this way, before joining active politics, Modi was a pracharak of the Rashtriya Swayamsevak Sangh for many years. He joined the BJP in 1987 through the Sangh.
Modi held many positions in BJP till 2001
In 1988-89, he was made the General Secretary of the Gujarat unit of the Bharatiya Janata Party. Narendra Modi played an important role in organizing Lal Krishna Advani's 1990 Somnath-Ayodhya Rath Yatra. Modi was also made the National Secretary of the Bharatiya Janata Party in 1995 and the party in-charge of five states. After this he was made General Secretary (Organization) in 1998. He remained in this post till October 2001.
2001 was the turning point of Modi's life
Due to the devastating earthquake in Gujarat in 2001, 20,000 people died. During this, the then Chief Minister Keshubhai Patel had to resign due to political pressure. After this, Narendra Modi was made the CM in his place. After that Modi never looked back. By 2012, Modi's stature in the BJP had grown so much that the party was now seeing him as the country's prime ministerial candidate.
Became the Prime Minister of the country in 2014

Seeing the popularity of Narendra Modi in 2013, BJP and NDA made him the prime ministerial candidate. After this, in 2014, under the leadership of Narendra Modi, BJP contested the Lok Sabha elections and won a landslide victory. People blessed Modi openly and in May 2014, he became the 14th Prime Minister of the country. After working for 5 years, in 2019, the public elected him once again.