New Delhi: Sunil Chhetri scored the equaliser for Bengaluru FC after Dimitri Petratos handed ATK Mohun Bagan the lead from the penalty spot.
Sunil Chhetri bring back BFC in game
Sunil Chhetri made no mistake from the penalty spot and it is 1-1 in the final. This is the story of two penalties from two champion players from two champion teams. In the final night of Indian Super League (ISL) 2022-23, both the finalist will walk hand-in-hand as both ended half-end on equaliser.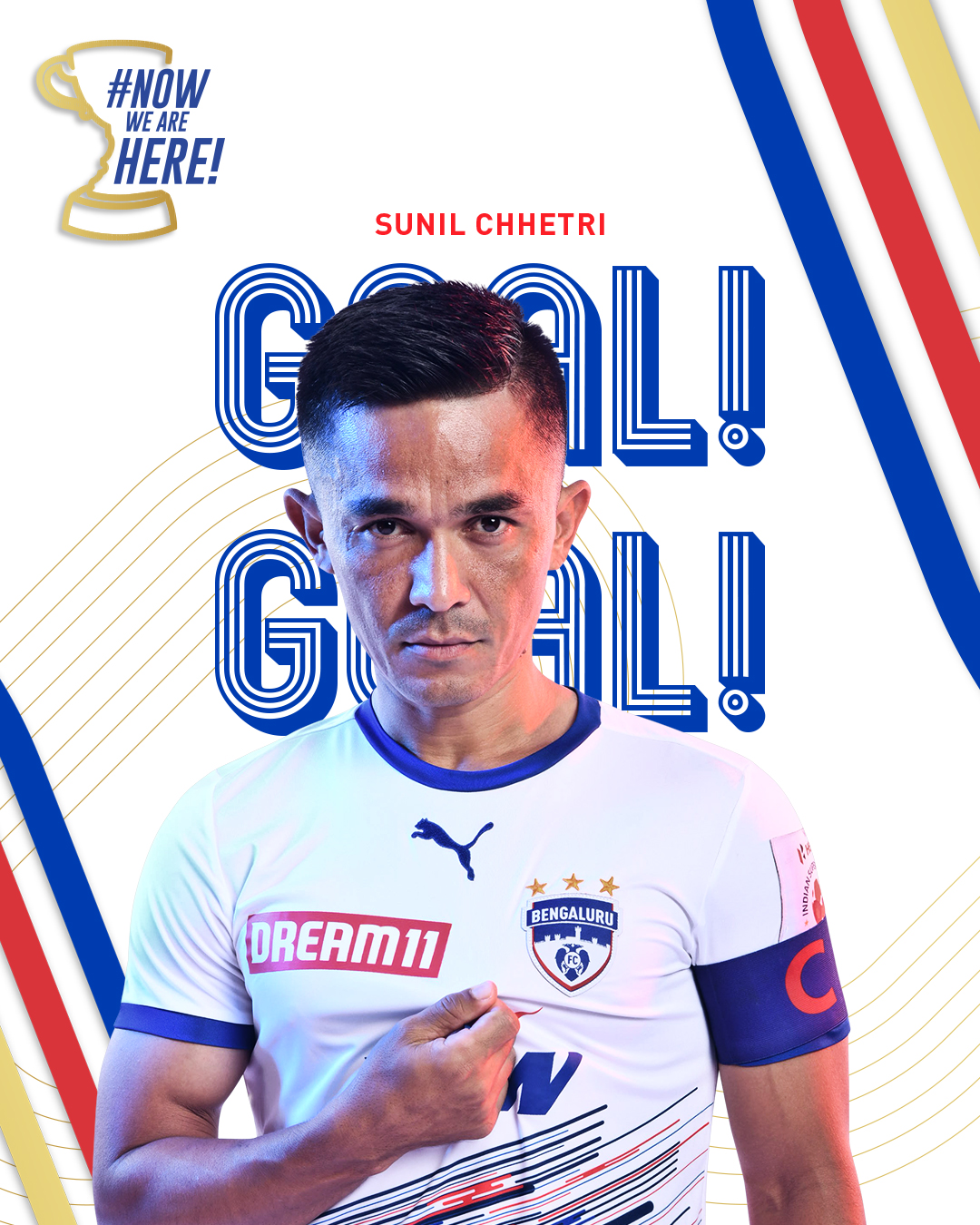 BFC take over after Petratos goal
Bengaluru FC controlled the game after the goal from Petratos. A free-kick from Javier Hernandez was saved by the ATKMB keeper and few minutes later, a header from Sandesh Jhingan flew agonisingly close to the goal.
Vishal Kaith- The saviour
Vishal Kaith, the star for ATK Mohun Bagan till now. The goalkeeper had been brilliant for the side in the season and with multiple important saves in the first half, it has been a performance to savour for the shot stopper.
Chhetri vs Kotal: The vintage war
It is a clash of veterans as Sunil Chhetri look to bring Bengaluru FC back into the match but it is the ATK Mohun Bagan skipper Pritam Kotal who has not allowed him any space till now.