With the objective of addressing growing concerns over India's fight with pollution and its adverse impact on the automobile industry, the Indian arm of Swedish carmaker Volvo is planning to float plug-in hybrid powertrains across its range.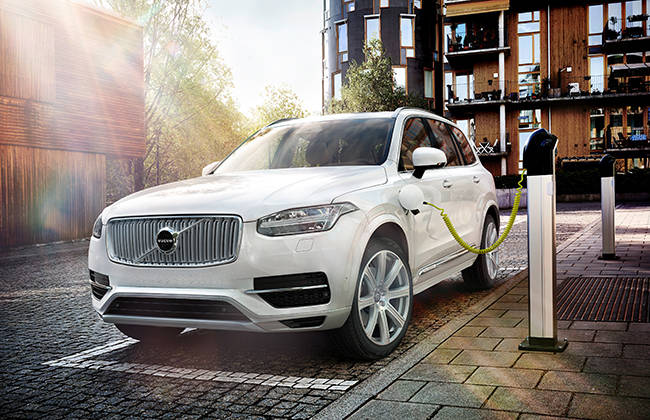 "Volvo has the capability of launching its entire range in plug-in hybrid version. India will look to launch all the plug-in hybrid variants of the car line portfolio relevant to the market here, which will be launched globally over the next 4-5 years," said Volvo Auto India managing director Tom Von Bonsdorff during the launch of the company's latest hybrid offering.
Volvo launched the XC90 Excellence T8 Plug-in Hybrid on Wednesday at a price of Rs 1.25 crore (ex-showroom, Delhi), the first such car in India's big SUV segment. The car is powered by a 2.0-litre turbocharged motor, coupled to an electric motor, to dish out 412 horses and a best-in-class 650Nm of torque. 
Most notably, the company claims a fuel economy of more than 40kmpl with this technology on the XC90. The SUV also comes with a pair of charging stations that can achieve a full charge within 150 minutes. Buoyed by more than 50 reported orders for the car already, the manufacturer is now preparing a fully-electric vehicle, which could make its way to India in the near future.
"Globally, our ambition is to have one million electrified cars cumulative by 2025. If taxation is favourable for green cars, India will contribute to this ambition," said Bonsdorff. 
CarDekho