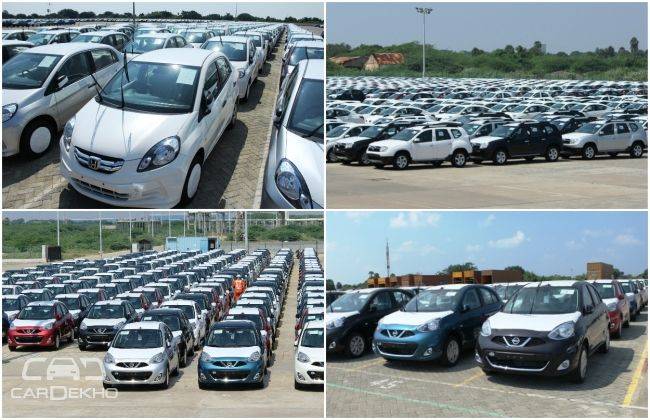 Automobile industry is one of the major contributors to the growth of Indian economy and whenever there's a new budget announced, there are several expectations from the automobile industry. While GST is a major expectation, the failure of passing it in the parliament has put some serious doubt of implementing it by April 2016. Here are 5 steps (or wish list of auto industry) may help in boosting the auto sector.
Excise duty revival:
Another important expectation from this budget is the revival of excise duty cut, which was announced by the NDA government in 2014. The excise duty was lowered to 24% from 30% for SUVs, to 20% from 24% for mid-sized cars and to 24% from 27% for large cars. While the excise duty cut was extended till December 2014, it was later increased to its original rates afterwards. Automakers are hopeful that the upcoming budget will include revised excise duties, resulting in decrease in vehicle prices.
Lower interest rates:
More than 75% of the vehicles bought in India are financed through loans. You would think that the interest rates would be favourable for the public but the rates have been steadily climbing. Here's hoping this budget will let some points loose off the interest table.
Incentives for electric and hybrid cars:
The electric vehicles have failed to find their foot in India as the incentives that come with them are not enough to opt for them. Though in last year's budget, excise duty was waived off for electric and hybrid cars, it was not enough. Elimination of elimination of VAT and road tax for a few years will definitely give the much needed boost for the EVs. Also lack of proper infrastructure like public charging points should be solved.
Customs duty:
Automakers hope that the government let the customs duty remain unchanged or reduced from the current rate (customs duty for CBUs now stand at more than 125%). The high customs duty for CBUs also pushes auto companies to increase their local production of vehicles.
Incentive scheme for scrapping old vehicles:
Auto companies are also seeking a national incentive scheme for scrapping old vehicles. If such policy is introduced in India, it will help in controlling pollution in major cities, thus making them better places to live in. There have also been reports that the government is considering offering up to Rs.1.5 lac in incentives for scrapping your old vehicle. If you are giving your vehicle for scrapping, you will get up to Rs.50,000 discount when you buy a car and up to Rs.1.5 lac incentive for trucks.
CarDekho
Union Budget 2016: 5 steps that may boost the Auto Sector