New Delhi, Sept 2: A day before her 66th birth anniversary, a woman and her husband were found dead at their residence in northwest Delhi's Ashok Vihar, the police said today. 
The police are on the lookout for Dinesh, a male nurse, hired a week back to look after the woman's husband Ramlal Bhutani (70), who had a paralytic attack recently, a police official said. 
Today, when relatives of Bhutani were trying to wish his wife Kaushal on her birth anniversary, their calls went unanswered, the police said, adding the couple were childless.
The relatives then called up Dulal Sarkar, another male nurse who was on morning duty, and asked him to get information about the elderly couple, they said.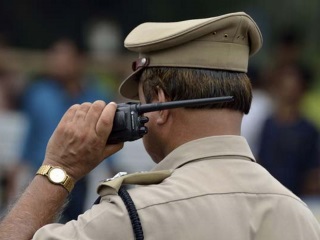 Sarkar reached the house around 8 am and found the main gate locked from the outside. Sensing something unusual, he informed the police and the couple's relatives, the police said.
The police broke into the couple's house and found Ramlal's body on the bed and his wife's body nearby, they said, adding there was no forced entry and jewellery, cash, other valuables and some important documents were missing, they said.
Ramlal had retired from the home ministry and his wife was a school teacher. 
Preliminary investigations reveal that Ramlal was strangulated while his wife was hit on her head, the police said, adding they suspect Dinesh's role in the killings since he is on the run. 
Sarkar told police that in the morning he had called up Dinesh to inquire about the couple and was told that he had got them admitted to a city hospital. Dinesh then switched off his phone, they said, adding the placement agency through which Dinesh was hired has been contacted to get information about him.
PTI