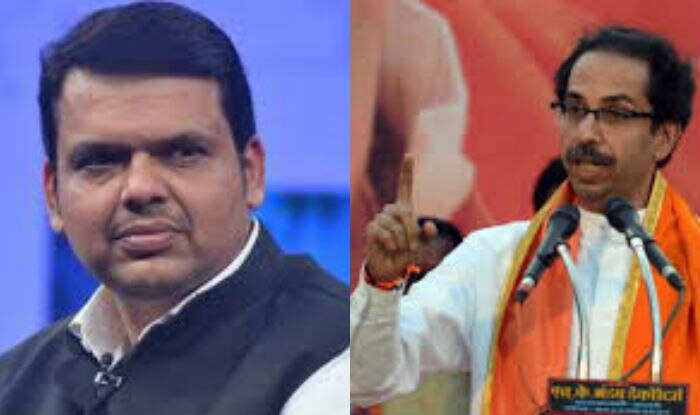 Mumbai, Nov 17: The Shiv Sena on Friday donated Rs 2 crore to the Chief Minister's Farmers Relief Fund to be used for the welfare of the farming community, embarrassing ruling ally the Bharatiya Janata Party (BJP).

The development came hours after the Sena sharply attacked the BJP for "committing atrocities on protesting farmers" earlier this week when they were demanding higher remuneration for farm produce and clearing of the farm loans waiver package announced in June.

In an editorial this morning in the party mouthpiece "Saamana", the Sena lambasted the government for ignoring the cause of farmers and alleged that the BJP ministers had money to offer Rs 5 crore to buy out Shiv Sena legislators.

"The farmers are being subjected to atrocities. The BJP ministers have money (Rs 5 crore) to 'buy' Shiv Sena legislators, but the government has no money for the poor farmers," the edit said.

Hours later, at a function where Chief Minister Devendra Fadnavis dedicated the proposed site for a national memorial of the late Shiv Sena founder Bal Thackeray on his fifth death anniversary, Sena chief Uddhav Thackeray presented him a cheque of Rs 2 crore for the benefit of farmers.

A party spokesperson said the money was collected through a donation of one month's salary of all elected leaders of the Sena, right from the Gram Panchayat level to legislators and parliamentarians, while the biggest chunk of Rs 1 million came from Uddhav Thackeray himself.

The memorial, under the auspices of "Balasaheb Thackeray Rashtriya Smarak Nyas" site will come up at the existing Mumbai Mayor's Bungalow at Shivaji Park near Dadar Chowpatty, on the banks of the Arabian Sea in south Mumbai.

It's a prime seafront property, admeasuring around 11,500 sq.m., which was handed over to the Nyas in February 2017, clearing the decks for the memorial here.
 
IANS