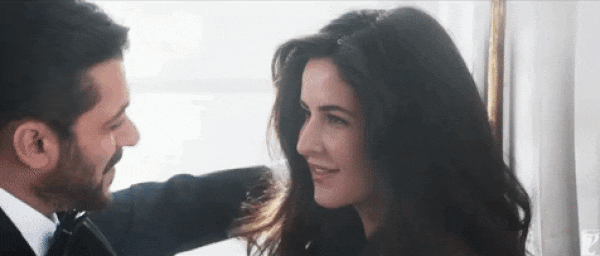 New Delhi, Dec 7: The Christmas of 2017 is coming with its own share of happiness for all Salman Khan fans. Yes, Salman Khan is coming with his movie Tiger Zinda Hai which is a sequel of Ek Tha Tiger. This Salman-Katrina is generating lot of curiosity as its prequel was a super hit. 
Well, this movie is also special because Salman Khan is breaking his wn rule. Yes, this will be music for all Salman Khan fans: Salman is kissing Katrina Kaif in the movie. For uninitiated, Salman Khan had vowed never to kiss a heroine on-screen.
But it seems that Salman Khan has bowed to the commercial pressure. But if one has a second look at the pictures then one will have to try really hard to figure out this kiss. Try it for yourself.
News24Bureau