New Delhi: The speculation about an upcoming movie of Akshay Kumar and Rajnikanth named '2.0' has been around the corners. Recent reports suggest that the release which was supposed to happen this Diwali has been postponed to next year, January. Currently in a post-production stage, the filmmakers left no stone unturned to share a video on making of the film.
It is sheerly evident that the team has been burning the midnight oil for the upcoming sequel. From candid shots of Rajinikanth and Akshay Kumar to their looks, it brings a total surprise to the fans!
It is known that with a huge budget of Rs 400 crore, 2.0, directed by Shankar, is going to the be the costliest Asian film to be ever made. Actors like, Akshay Kumar, Amy Jackson, Sudhanshu Pandey and Adil Hussain are to be seen in the movie. 
Not only this, with Academy Award-winning composer, AR Rahman being in the head of the music department, its likely to release over 7000 screens worldwide.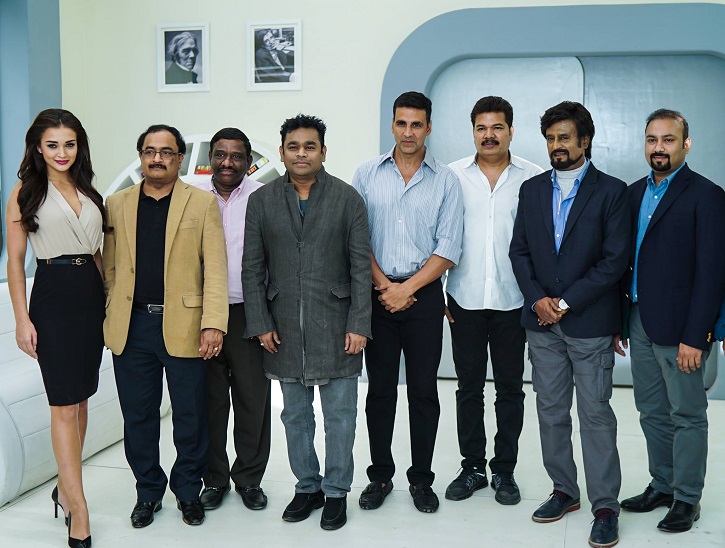 For promotions, a 100-foot hot-air balloon with images of Rajnikaanth and Akshay Kumar will be aroundthe world. Reports suggest that it was early June, when the balloon was clicked at Hollywood singage in Los Angeles. 
2.0 is slated to release on January 25, 2018.
News24Bureau
'