Such should be the relationship between mother and child in the milenium. Aarav Bhatia has gotten his mom's wit for sure. We all love the actress-author for her dry humour and the way she often makes people's tummies tickle with her sharp responses.
And from the looks of it, her son often gives her check instead. A couple of years ago, Twinkle had shared a glimpse of a hilarious conversation between the two of them.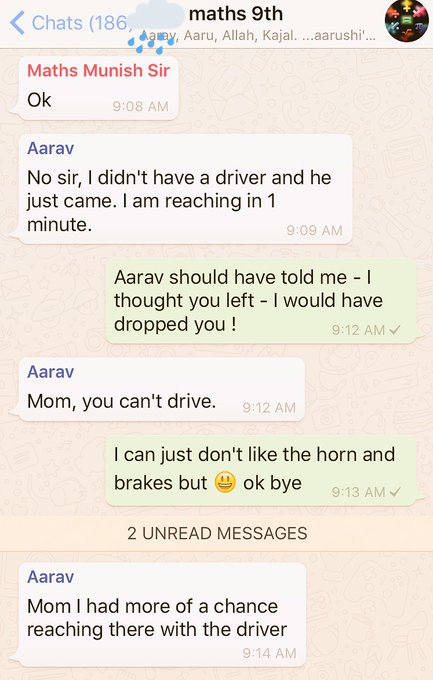 Sometimes I have a day that seems exactly out of the pages of MrsFunnybones
Twinkle also mentioned a funny anecdote from sometime back. She said: "I don't even like my kids watching my movies. And my son is such an ass. He keeps replaying a clip from the film Jaan, where I am kissing around a man's nipple. He made a collage out of this for one of my birthdays. It's sick (laughs). I don't think my family has been supportive of what you think has been a great career!"
LOL. Like mother, like son! That's the relationship every mother should strive for, according to me!