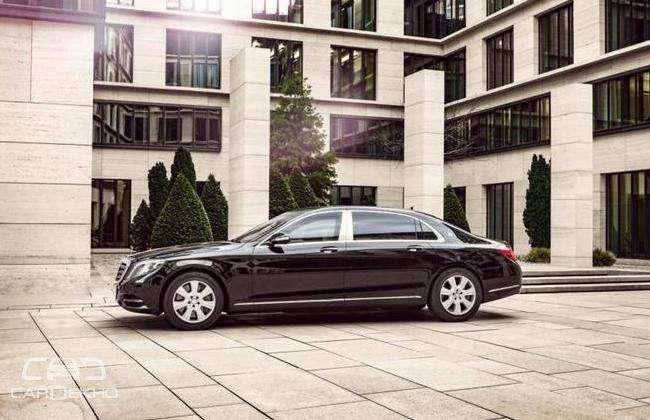 Following with the spree of launches slated for the year 2016, the German automaker Mercedes-Benz is all ready to launch Mercedes Maybach S600 Guard in India on March 8, 2016. This is the armored version of the Mercedes Maybach S600 luxury sedan and speaking of guarding, the S600 Guard flaunts a VR10 protection rating, parameters of which are laid down by Directive BRV 2009 (Bullet Resistant Vehicles) Version 2. This is the highest armored safety rating garnered by any civilian vehicle. The Mercedes Maybach S600 Guard is capable of withstanding harden steel core bullets, even through its windows and bodywork.
The German automaker also showcased a version of the upcoming Mercedes Maybach S600 Guard at the recently culminated 2016 Indian Auto Expo, which was held in Greater Noida. That vehicle also featured VR9 level ballistic protection. In addition to these features, the upcoming luxury Sedan features ERV (Explosive Resistant Vehicles) 2010 safety rating, which means that it is explosive resistant. This also implies that in a scenario of side blast, the car will be able to shrug off an explosion, as long as the blast is that of less than 15kgs of TNT and at a distance of greater than 4 metres.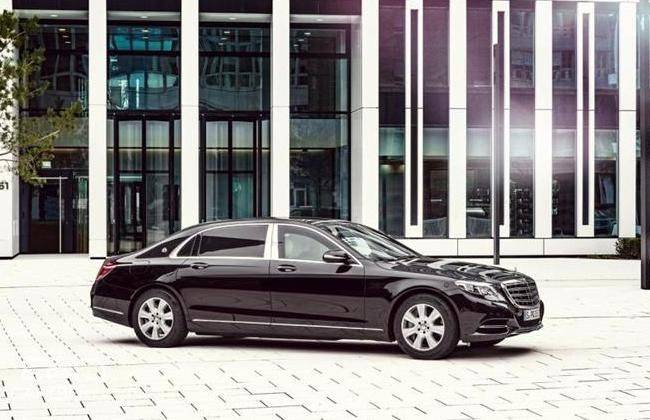 The safety features of the car are so advanced that it even incorporates a fresh air system, which injects the cabin of the car with fresh air, flushing out any hazardous gases, which might have been introduced into the cabin as a result of a gas attack. The occupants can even keep their prized weapons in a safe which sits in the boot. Even the fuel tank heels itself by filling in any holes if it is hit.
The car will be brought into India as a CBU (Completely Built Unit) because of which, it might be priced at somewhere around Rs. 2.9 crores. S600 Guard will be powered by a 6.0-litre twin Turbo V12 engine, which is also found in the regular S600 Limousine and produces 523bhp of power and 830 Nm of peak torque.
CarDekho
Mercedes Maybach S600 Guard to be Launched in India on March 8, 2016