But BMW Grew Better!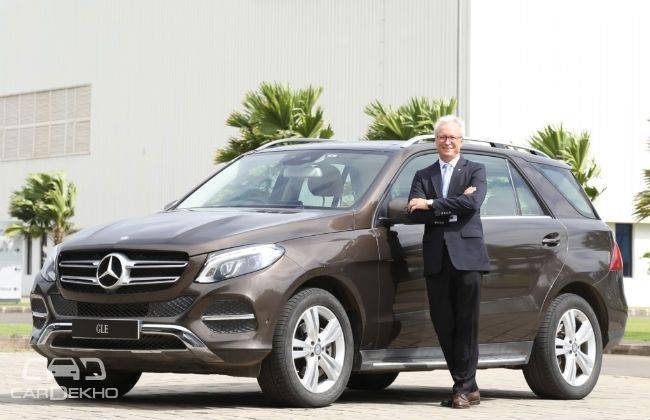 At the beginning of every year, carmakers around the world try to math out some kind of growth figure and report it in a way that makes it seem as if it has brought the world to its knees. It becomes especially tricky to fathom when two arch rivals try and outgun each other with fancy adjectives to define their calendar-year achievements. Well, the year 2016 was no exception as both Mercedes-Benz and BMW report that they've done well. But who has done well and how much? We simplify it for you!
Let's begin with the three-pointed star. It has managed to sell more than 13,000 vehicles for two years in a row. The Stuttgart-based premium carmaker registered 13,231 unit sales in the January to December 2016 period. With developments like the diesel ban and demonetization, 2016 was definitely a year worth forgetting for nearly all the players in the automotive industry. Mercedes-Benz, despite all the chaos, remained active in the market and launched 13 new or refreshed products in India in 2016. The company's mid-range SUV, the GLE, was the star performer in the luxury SUV range, which grew by more than 20 per cent. The overall performance is surely commendable.
Over to the BMW Group. The Munich-based automobile group sells cars under two car marques in India – BMW and Mini. In 2016, a total of 7,861 cars were delivered to customers, which includes 7,500 BMW cars and 361 MINI cars. Although this figure is nowhere near what its arch German rival has achieved, the BMW Group grew 14 per cent in 2016 compared to its sales figures in 2015. This simply translates to: no matter what Mercedes-Benz achieved in 2015, BMW grew faster in 2016. Stand out players for BMW in 2016 were the new 7 Series sedan, the 3 Series GT and the X1 SUV.
So there you have it: both the carmakers have legitimate reason to celebrate, but they are very different in nature.
CarDekho
Mercedes-Benz Remains Top Premium Car Seller In India