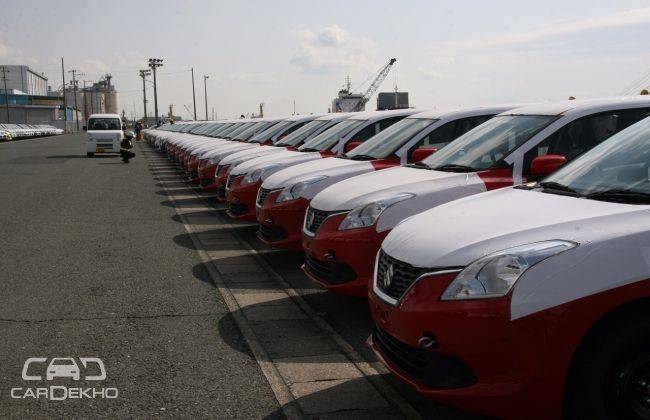 India's largest passenger car maker Maruti Suzuki India Limited (MSIL) has registered a cumulative exports sales figure of 15 lakh units (1.5 million). The carmaker has shipped cars to as many as 100 countries, including Africa, Europe and Latin America. 
The carmaker's latest offering, the Baleno, has become the first Made-in-India car to be exported to its homeland, Japan. In India, the premium hatchback calls for a long waiting period, and to reduce that Maruti has upped the plant capacity of the Baleno and simultaneously halted the production of lesser-selling car models like the Ritz.
Managing director and CEO of Maruti Suzuki, Kenichi Ayukawa said, "We are happy to reach the 1.5 million milestone for our exports. Maruti Suzuki has consistently maintained a presence in international markets, regularly offering new products and reaching out to new countries. Our products like Zen, A-Star, Maruti 800 and Alto have made a mark overseas, including in the most competitive markets of Europe".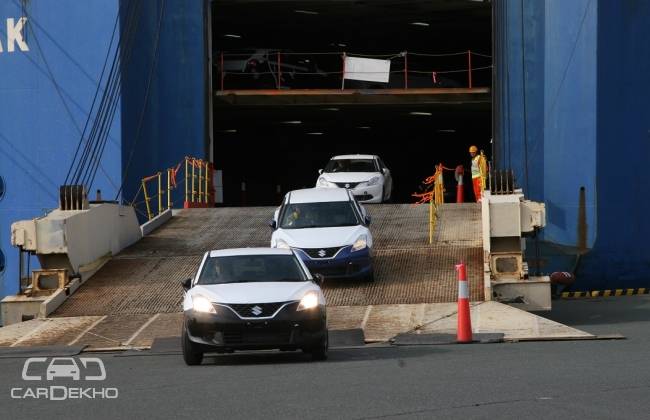 "Our premium hatchback Baleno, made exclusively in India, is the first car to be exported from India to Japan. It has become a symbol of the Make in India mission of Prime Minister Narendra Modi, and taken India's exports story to a new level", he added.
It was the year 1987-88, when Maruti Suzuki started exporting to Europe; Hungary became the first country to receive the first shipment of some cars. From thereon, there has been steady rise in exports with new car models and countries added from time to time. However, it was the Zen in the 1990s that helped the company establish its brand name globally.
Speaking of the top models shipped in 2015-16, the carmaker exported the Alto, Swift,Celerio, Baleno and the Ciaz. And as far as best faring foreign markets are concerned, it includes Sri Lanka, Chile, Philippines, Peru and Bolivia. 
Let's see how Maruti Suzuki is able to keep a balance between exports and domestic demands for other models and the Baleno in particular.
CarDekho
Maruti Suzuki Baleno, Alto Push Exports; Company Crosses 15 Lakh Mark