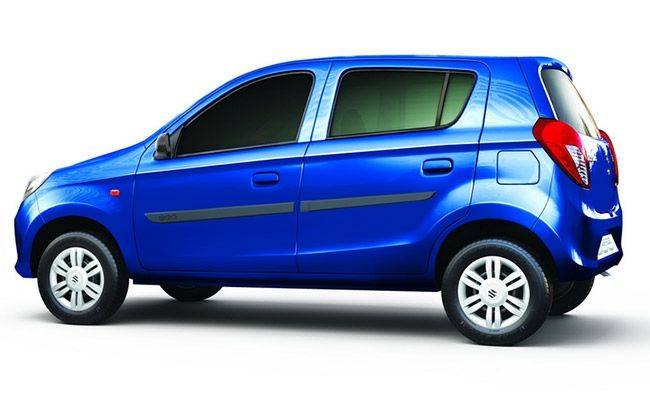 Appetite for success has no limits and Maruti Suzuki is aware of the same. Its most selling product Alto has yet again attained another milestone and set the wheels in motion for Maruti. The manufacturer has managed to sell 30 lac Alto cars. Yes! Within a period of approximately 15 years, India's top selling car has been able to achieve this feat.
Expressing his pleasure over the achievement, Mr. R S Kalsi, executive director of Marketing & Sales, Maruti Suzuki said, "Alto has constantly evolved to reflect the changing India. While Alto's true essence lies in its remarkable fuel efficiency, performance, attractive price and low maintenance, it has a zippy and sporty design that appeals to customers. Over the years, Maruti Suzuki has kept the brand rejuvenated with the latest technology, features, and design. Alto is being offered with features – airbag and Auto Gear Shift – at par with higher segment cars. These initiatives have helped enhance the brand's connect with its customers and maintain its popularity."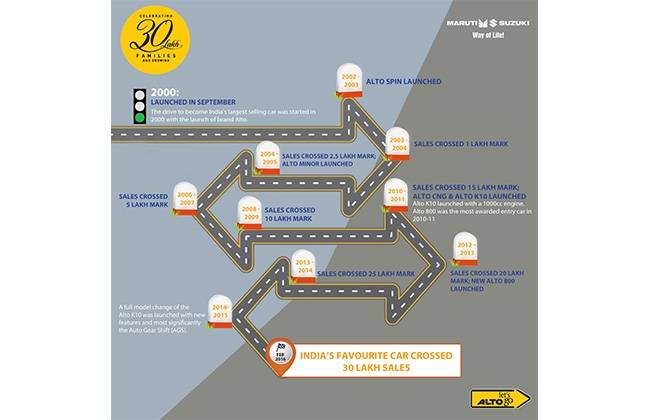 The reason behind the success of Alto can be attributed to Maruti's capability to adapt to the ever-changing requirements of the consumers. This entry-level hatch was launched with a 0.8-litre engine, but also supported a 1.0-litre mill in the same car. As automatic transmissions started appeasing the Indian customers, the Indo-Japanese carmaker did not shy to introduce the same as well. When the concept safety within cars came to limelight, the manufacturer introduced an optional airbag, starting from the base variant of the vehicle. The list goes long.
Alto has a stronghold outside the country as well. Apart from the 30 lac Altos present within the Indian market, the automaker has exported more than 3.8 lac units worldwide. Some of the important recipients are Sri Lanka, Algeria, Chile, the UK, and Netherlands.
CarDekho
Maruti Alto Reaches another High!