Lamborghini has been known to create special editions of their supercars, to make them stand out from the crowd (as if they did not already). The Italian supercar marque has launched a special edition of the Huracan for the first time in the country today, called the 'Avio', priced at Rs 3.71 crore (ex-showroom, Delhi) What's different about it? Let's take a look!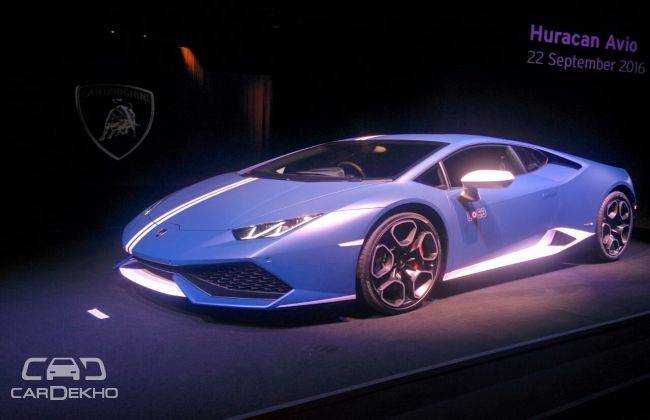 The Looks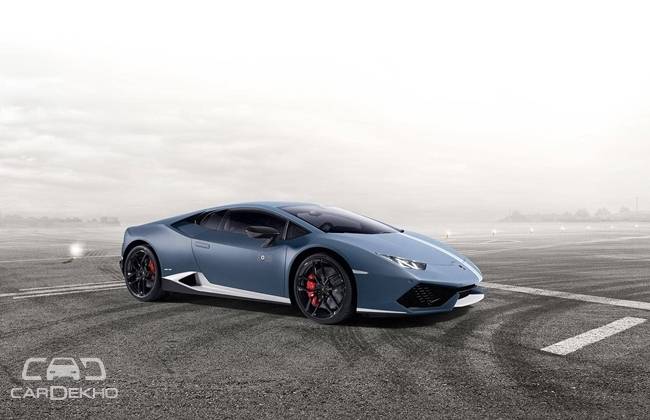 Well, make no mistake, this is very much a standard looking Huracan, which isn't a bad thing at all, is it? The angry face, coupled with the chiselled profile and the mean looking rear is to die for! Of course, since this is a special edition, there are a few special details that the Avio boasts. For instance, Lamborghini offers five unique paint shades exclusively for the Avio that include three different shades of grey, a matte green and a matte blue. Other exclusive elements include a set of offset racing stripes and a contrast colour that envelopes the lower half of the car, including that on the bumpers and the skirts. The party piece is the 'L63' stickering, that is a mixture of Lamborghini, and their year of establishment, 1963.
The Cabin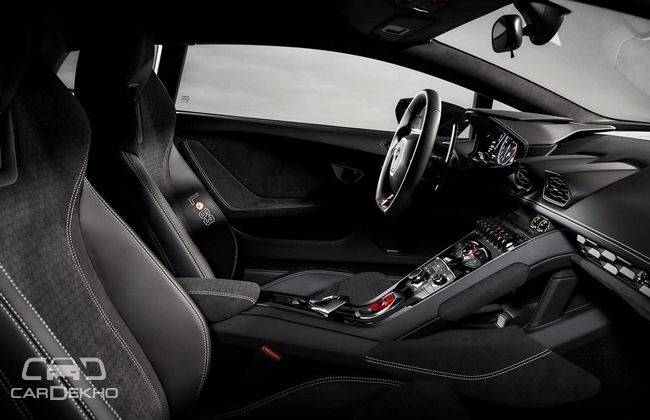 We wouldn't blame you if you thought that the cabin of the Huracan looked like that of a jet-fighter. With the Avio, the aviation theme is taken one notch forward with a peppering of 'Avio' monikers, and some 'L63' embossing on the seats. The cabin is a delectable mix of leather, Alcantara and carbon-fibre, which is hard to not ogle at. Goodies include a 12.3-inch TFT LCD screen for the instrument cluster that is a one-stop source for everything from speed, to revs and navigation as well. We love the little red accents, that are rather strategically placed around the drive mode selector and the start-stop button.
The Powerplant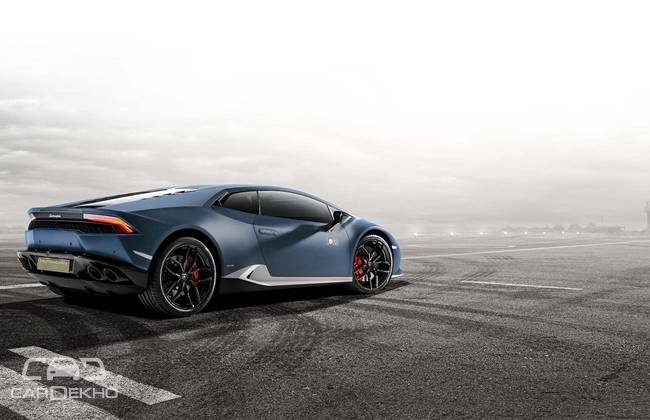 Like the standard Huracan, the Avio will be powered by a 5.2-litre naturally aspirated V10 engine. The motor, best known for its ear-shattering howls produces a massive 610PS of power and 560Nm of torque, that gives it a 0-100kmph time of just 3.2 seconds. Keep the loud pedal buried into the mat and the Huracan will not budge till it clocks 325kmph. If you absolutely have to ask, Lamborghini claims 12.5 litres per 100 kilometres, that translates to 8kmpl. But both you and I know that is not going to happen in our driving conditions, and the prospective owner doesn't bother either, so let's leave it at that.
The Huracan Avio is limited to just 250 models in the world. The special edition is the fourth variant of the baby Lambo to be sold in India after the standard coupe, convertible and the rear-wheel drive version.
CarDekho
Lamborghini Huracan Avio Launched At Rs 3.71 Crore