People have become 'selfish' to earn profit: HC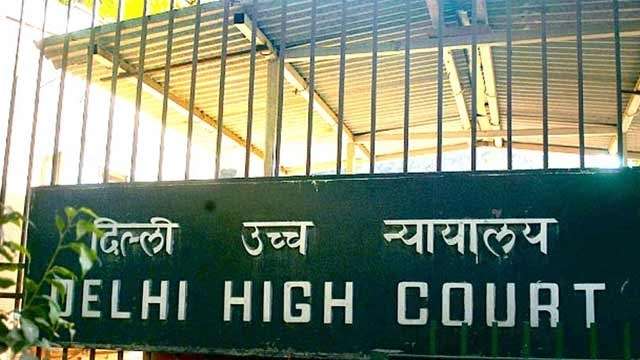 New Delhi, Sep 13: People, using residential properties for commercial purposes, have become "selfish" as they were earning profits without even thinking of the inconvenience they are causing to their neighbours, the Delhi High Court said today.

A bench of Acting Chief Justice Gita Mittal and Justice C Hari Shankar made the observation while expressing concern over the large number of coaching institutes coming up in the residential areas of the city causing "parking woes" and other inconvenience to the local residents.

"It is a very impossible situation. The people living in the city have become selfish for earning profit out of their business. They don't even think about their neighbours," the bench said.

It said that it had made it clear that the law has to be strictly complied with.

"Merely because the master plan permits the private usage or commercial usage in a particular area, does not by any means permit the existing residential properties to be converted by such users.

"No waiver of the Building Bye Laws is allowed. There can be no exception to the mandatory requirements of the Building Bye Laws mandated under the Master Plan.

"Furthermore, while permitting conversion, the authorities are required to take all relevant factors into consideration including nuisance to the neighbours and cannot rest the permission on the sole ground that the Master Plan has permitted such usage," it said.

The court's observation came during the hearing of pleas by Delhi residents Sanjay Singhal and Kanchan Gupta, who have alleged that over 100 coaching centres were permitted to be run by the MCD in residential properties.

They have also said that these centres were allowed to come up without conforming to the requirements of the master plan for buildings where such user is permitted.

Contending that this was completely illegal and ought not to have been permitted, they alleged that it was resulting in overcrowding in the areas and causing "grave nuisance to the bonafide residents." 

"The main roads in front of the building being converted into parking space for the students and the employees of the coaching centres, creating bottleneck for the traffic apart from the nuisance due to noise and lack of water and electricity," the petitioners have claimed.

The court had earlier observed that the national capital "will breathe" easier if it stayed all such conversion of residential property for commercial use without adhering to the master plan requirements.

The court listed the matter for September 18, by when it has asked the coaching institutes to give details on various issues, including the students studying at their centres.
PTI