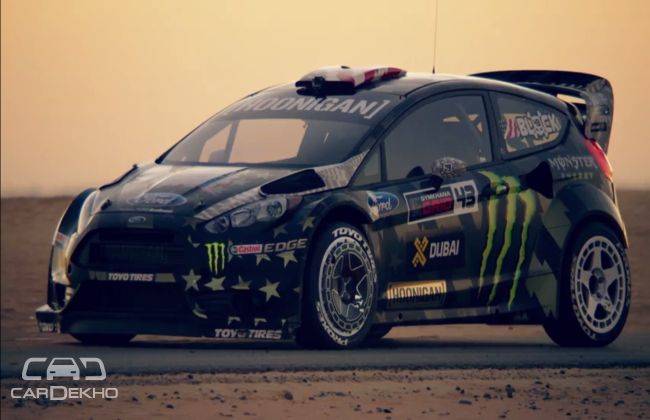 The Gymkhana series of videos have amassed a massive fan following. Why not? A loud, fast car shredding rubber, doing donuts and coming dangerously close to people on Segways in an all-out show-off of skill? Find me one car-nut that says no to that. Over the past years, a certain Mr. Ken Block has managed to leave us enthusiasts at the edge of our seats, while he pushed souped up Fords to their absolute limit!
Watch this Amazing Stunt Video
[embed]https://www.youtube.com/watch?v=_hf6ke1-i3E[/embed]
In the latest episode, Ken Block hoons around Dubai in his wicked Ford Fiesta. The video includes everything you secretly dream of pulling off while driving. There's Block doing a lot of Donuts, driving under a Ford Raptor that's on two wheels for some reason and to top it off, he even drifts around a plane. Because, Ken Block. That's about it.
The video also sees Block go up against the Bugatti Veyron, Lexus LFA, Ferrari F12 and an Aventador SV. From a standstill, the little absolutely shoots of the line. No surprises there, the tricked out Fiesta does 0-60 mph in 1.8 seconds! The Fiesta ST, dubbed the RX_43 harbors a 2 litre Ecoboost engine with a Garrett Turbocharger slapped on for good measure. The engine is mated to a Sadev 6-Speed sequential gearbox  that transmits power to all four wheels.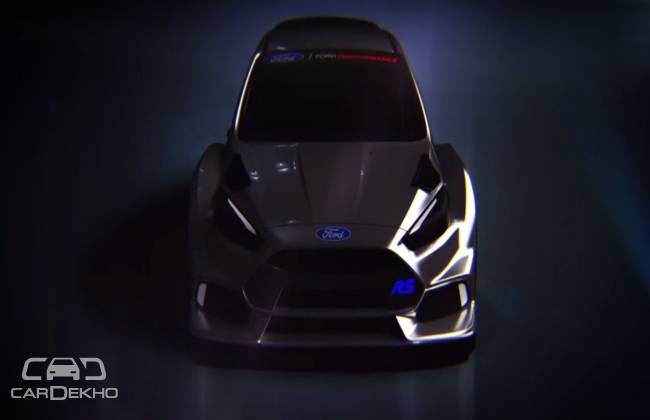 Lastly, do not miss the end to get a glimpse of Ken Block's next hoon machine - the Ford Focus RS RX! The Focus is set to feature in the next edition of the Gymkhana i.e Gymkhana Nine. We think the RS RX, looks devilish in the 3D rendering!
CarDekho
Gymkhana 8: Ken Block hoons in downtown Dubai!