New Delhi: The constant reports of Sanjay Leela Bansali's upcoming movie 'Padmavati' facing a string of problems have been around the corner. Recent reports suggest that A-listers like Deepika Padukone, Shahid Kapoor and Ranveer Singh starring in the movie, have been postponed to April next year instead of 17th November this year!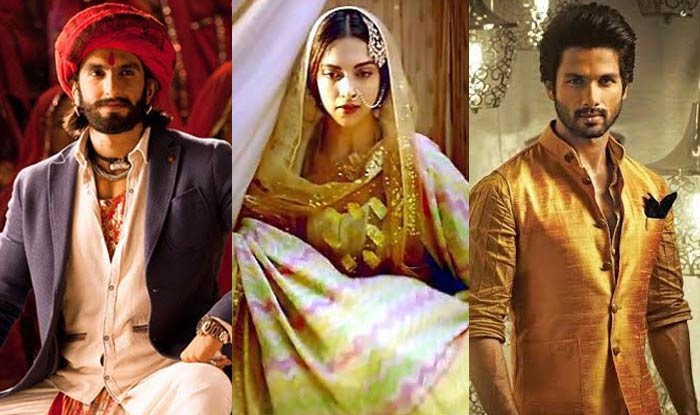 However, a media report suggested  "Padmavati has been postponed from November 17 to April next year. April is a good month as both the Baahubalis had released then. The school holidays start and Padmavati is a Rs.150 crore (approx) film so it will need a prolonged holiday to recover the cost and the fact is, in November there are no holidays. Also the post-production of the film will take months. There are various battle scenes which need a lot of VFX and that's the major reason the film has been postponed. The second reason is, that some major portions of the film are still to be shot on the principal actors, including Shahid, Ranveer, Deepika and Sanjay Dutt's entire portion. Dutt plays Ranveer's (Alauddin Khalji) father in the film."
The report further explained "Of course, the co-producer of 'Padmavati', Viacom 18, has earlier refuted reports of the film getting postponed but till they finalise a new release date they will keep denying. Fans of the stars have been eagerly waiting for the Padmavati trailer to come but no announcement has been made on it yet. It looks doubtful whether the film will be complete by October."
However, a report from Sanjay Leela Bhansali's production house disagreed and said "It's not true. We want to know who is spreading these rumours of the film getting postponed! It's been happening for over month now. The rumour started because of the FWICE strike as the shooting got a bit delayed. Only some minor patchwork remains to be shot with Ranveer, Deepika and Shahid and everything including VFX and editing is happening simultaneously. The film is racing towards its release date."
News24Bureau