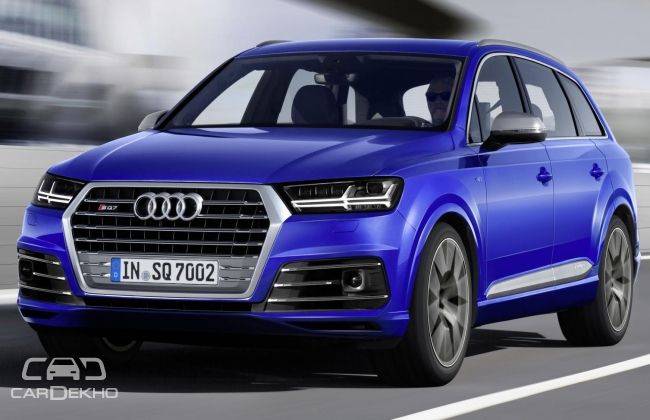 Audi has unveiled the S variant of its flagship Q7 SUV, SQ7. This car features a 4.0 V8 TDI which with the help of two exhaust-gas turbochargers and the first ever electric powered compressor, gives the car a fistful of performance. Furthermore, as a treat to eyes, the car comes in 12 color options with the radiator grille and underbody guard, that encloses the four rectangular tailpipes, finished in twilight gray matt.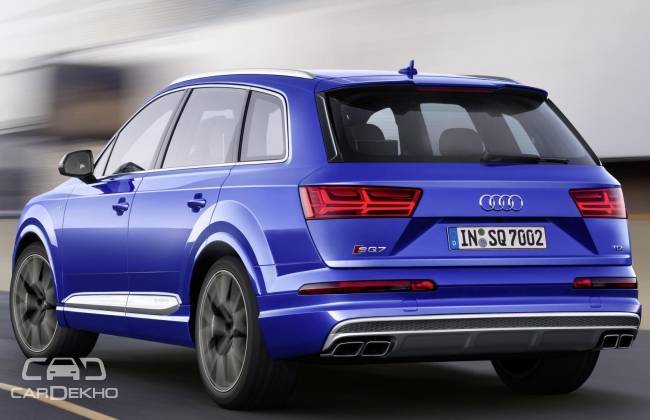 Since this car is all about the grunt, let's have a look at some figures. As mentioned above, the car runs on a 4.0 TDI V8 with added steroids in the form of two exhaust-gas turbochargers and an electric powered compressor. What this means in terms of performance is that the car produces 435bhp of power and a whooping 900Nm of torque between 1,000 and 3,250 revolutions per minute!
Audi claims that this makes SQ7 the most powerful diesel SUV in the market. Courtesy to the world's first electric powered compressor, the car sprints to 100kmph from standstill in just 4.8 seconds and can propel all the way to electronically limited top speed of 250kmph.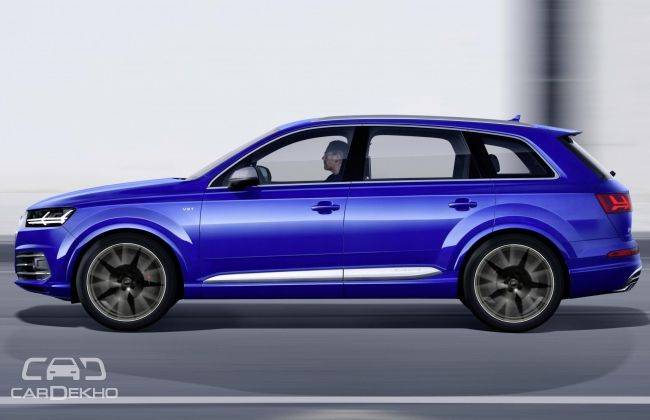 Now its time for interpretation of some of the technical terms. For those who are confused with the concept of bi-turbos and electric compressor, this is what happens. The two exhaust-gas turbochargers are activated selectively according to the concept of sequential charging, since exhaust gas only flows through one turbocharger at low and intermediate load. The second turbine is only activated at higher loads. An electric powered compressor (EPC) augments the work of the two turbochargers, particularly in the lower engine speed range, providing a good off-the-line performance.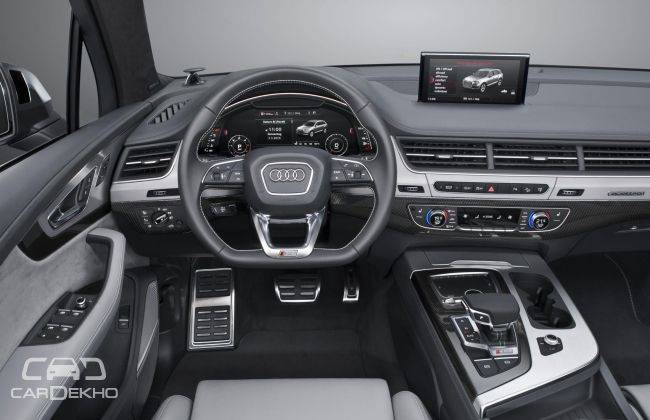 Dr. Stefan Knirsch, member of the board of management of AUDI AG for Technical Development said, "Following the launch of the successful SQ5, we are now also applying the concept of a diesel-engined S model to the Q7 model line. So equipped, the SQ7 TDI with a V8 TDI engine achieves the consumption figures of a six-cylinder. The new technology solution of the electric powered compressor in the SQ7 TDI is a world first in the competitive environment, with which Audi once again underscores its claim Vorsprung durch Technik,"
CarDekho
Audi SQ7: The New Bully With 900Nm Torque!