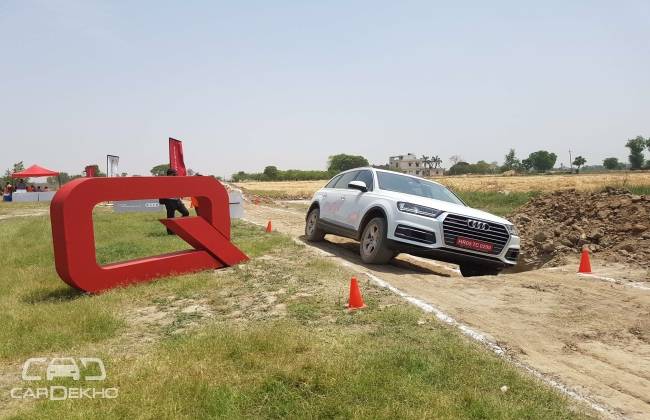 German luxury car manufacturer, Audi kicked off the 2016 season of the Audi Q Drive in Karnal. The concept behind the drive is to let prospective customers experience the capabilities of Audi's SUV range first hand.
The program will be held across 30 dealer locations in India. Enthusiasts can get behind the wheels of the Q7, Q5 or the Q3 to drive across a specially built off-road track that contains obstacles such as hill climbing, hill descend, slush, acceleration, braking, rumblers, axle twister and articulation and tilt angle.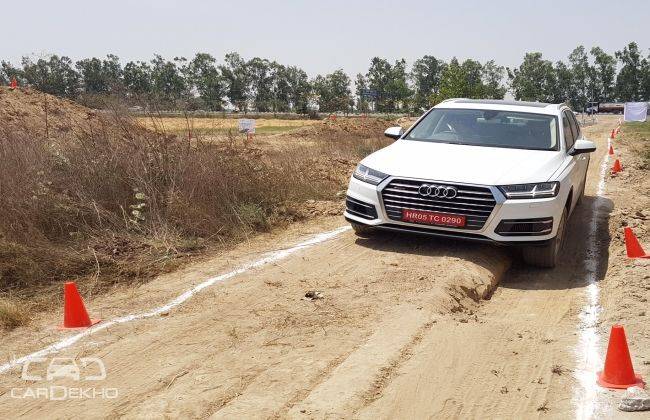 "The Audi Q range highlights the sportiness, the sophistication and the progressiveness of the brand, The Audi Q Drive showcases the functionality and capability of our SUVs while demonstrating their outstanding quattro capabilities on an off-road track. For all the Audi enthusiasts, it is the perfect opportunity to experience the grit and strength of the Audi range in a natural off-roading environment," said Mr. Joe King, Head, Audi India.
The Q Drive was launched in 2012, and over 10,000 people have taken part over the past four editions. Mr. King added, "India with its diverse terrain is a land of quattro and our luxurious SUV's in the Audi Q range are a preferred choice of mobility for many enthusiasts. Audi SUVs are luxury vehicles that are primed to discover the adventurer in you and we are confident of maintaining our position of strength in the luxury SUV segment."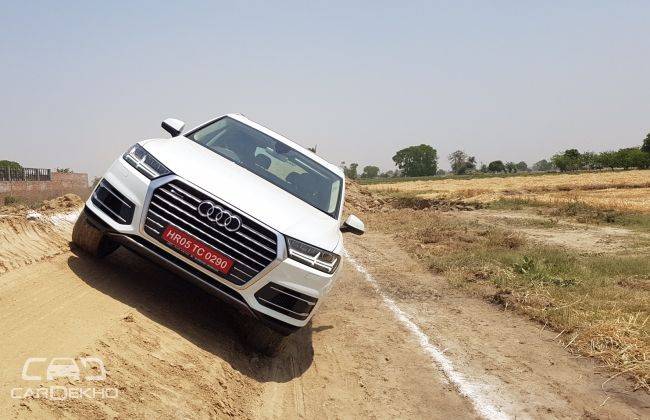 We think that the Q Drive is a great way to connect with prospective buyers. A live demonstration of capabilities definitely ranks higher than a glossy brochure, doesn't it? Let us know what you think of the Q Drive in the comments section below. 
CarDekho
Audi India kicks-off 2016 season of the Audi Q Drive