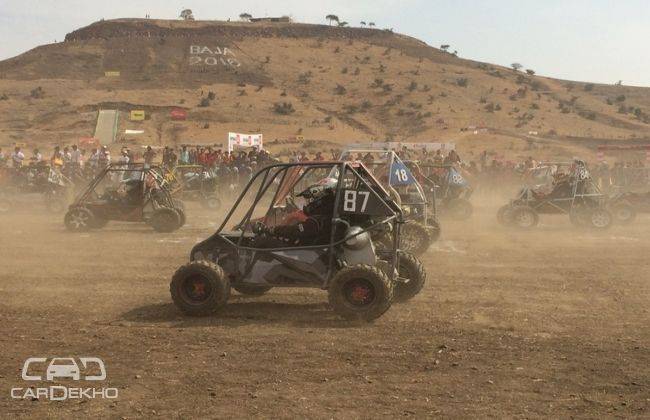 The 9th edition of BAJA SAEINDIA begins at NTRIP facility in Pithampur, near Indore. Dr. Pawan Goenka flagged off the event in presence of SAE officials. It serves as a platform for the engineering students to showcase their skills and gain real-life experiences while overcoming the obstacles. The 2016 edition has brought a different scenario altogether in terms of the level of vehicles as well as the number of participants.
Out of 395 teams, 155 competed in the finale of the event. A total of 126 teams are running their vehicles today for the endurance test. The mBAJA finale winners will be decided by the jury, based on an evaluation of 1000 points.
These 1000 points are distributed in various sections such as 600 points for Endurance Run and remaining 400 points to be alloted amongst static and dynamic events. Different aspects like hill climb ability, suspension setup and acceleration of the vehicle are evaluated on 75 points each.
Moreover, a total of 11 colleges participated in eBAJA event that concluded on February 20, 2016. Out of 11 teams, 9 were able to compete in the finale and 6 were able to make it to the finish line, which is certainly a decent number. eBAJA was introduced two years ago to make people aware of the alternate energy sources and sustainable development.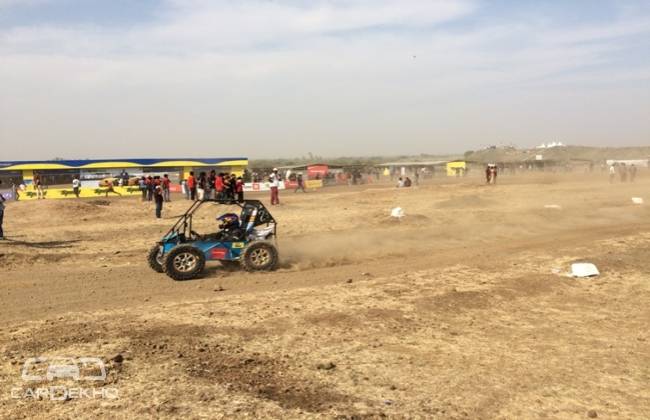 Speaking about the 2016 Mahindra BAJA SAEINDIA 2016, Dr. Sudhir Gupte, Convener, BAJA SAEINDIA said, "BAJA SAEINDIA is a platform that offers students a chance to showcase their talent and skills in presence of auto experts in addition to presenting them with an opportunity to gain hands-on experience in the industry of which they aspire to be a part. Amongst the thrill and adventure, we assess the abilities of participants by testing them on parameters such as leadership skills and theoretical and practical knowledge."
This initiative of Mahindra and SAEINDIA offers students an innovative and out-of-classroom education and serves as a platform to prove their ability in designing a car.
CarDekho
2016 BAJA SAEINDIA Endurance Run Flags Off