According To Volkswagen The I.D. Buzz Concept Is A Microbus For A New Era.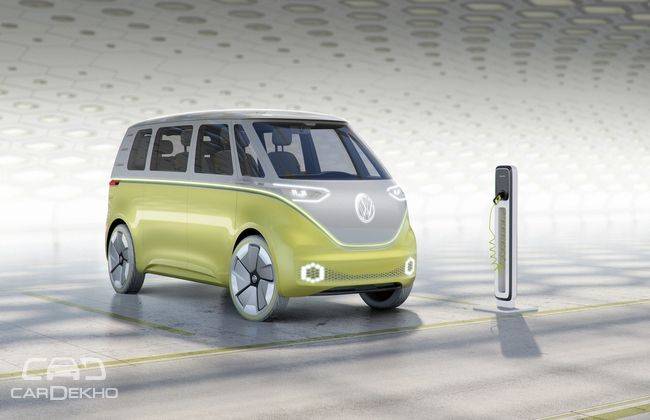 Volkswagen is still quite famous for its boxy microbus which was first introduced in the 1950s. You must have come across one in movies or music videos. Popularly known as the 'Hippie Van', the rear-engine microbus is spacious and was used in a number of ways. However, Volkswagen has now showcased an all-electric microbus named I.D. Buzz Concept at the North American International Auto Show in Detroit.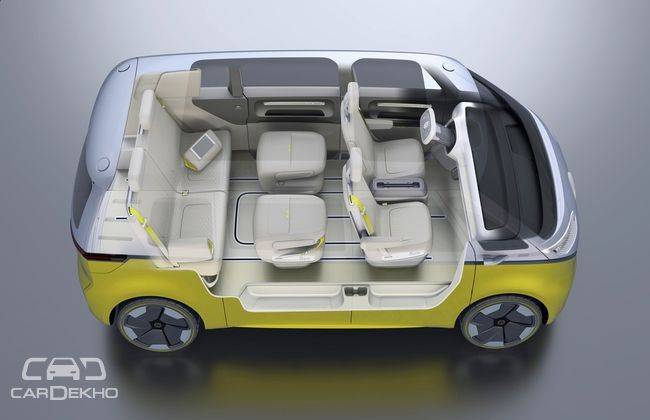 According to Volkswagen the I.D. Buzz Concept is a microbus for a new era and is based on the Modular Electric Drive Kit (MEB) with a 111 kWh floor-mounted battery which lowers the vehicle's centre of gravity. It has an all-wheel–drive powertrain with two electric motors, one in the front and one at the back. The two motors have a combined output of 369 horsepower (401.4PS), which makes it capable of accelerating from 0 to 60mph (96.5kmph) in about 5 seconds. However, the top speed is limited to 99mph (160kmph). It can seat up to eight people and has two luggage compartments.
The I.D. Buzz has an all-electric driving range of up to 270 miles (434.5km) on a single charge and, with a charging rate of 150kW, its 111kWh battery can be charged to 80 per cent of its capacity within 30 minutes. However, depending on the region and purpose of use, it will be available in different configurations, like a rear-wheel–drive set-up with a smaller 83kWh battery, producing up to 268hp (272PS).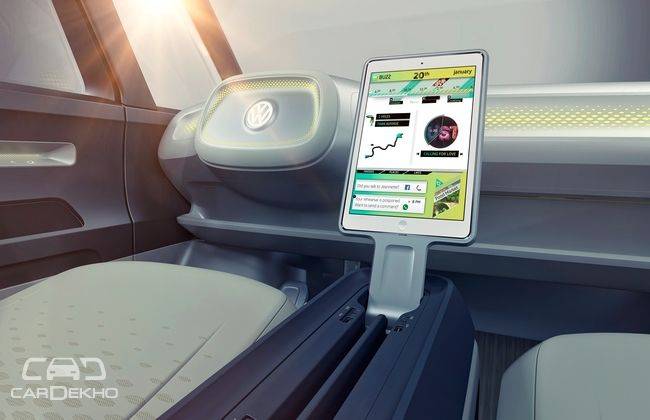 Equipped with laser, radar, ultrasonic sensors and cameras, the I.D. Buzz is also world's first fully autonomous multi-purpose vehicle. A slight push to the steering wheel will make it retract and merge into the instrument panel, making it switch from the manual control mode to the fully autonomous 'I.D. Pilot' mode. Inside the I.D. Buzz, instead of traditional instruments or controls, it has a touch-sensitive steering wheel, augmented reality head-up display, and a tablet that's usable outside the vehicle too. While the standard I.D. Buzz is likely to start being manufactured by 2020, the autonomous features could make it to production by 2025.
CarDekho
Volkswagen Showcases I.D. Buzz Concept, And It's The Next-Gen Hippie Van!